Sales script is a scenario of conversation between an operator and a customer.
An effective script helps the operator to answer the arising questions and dispel doubts of the customer.
3.1. Create Sales Script
At first, create an "empty" script, then put information that will make the operator's work as efficient as possible into the created script.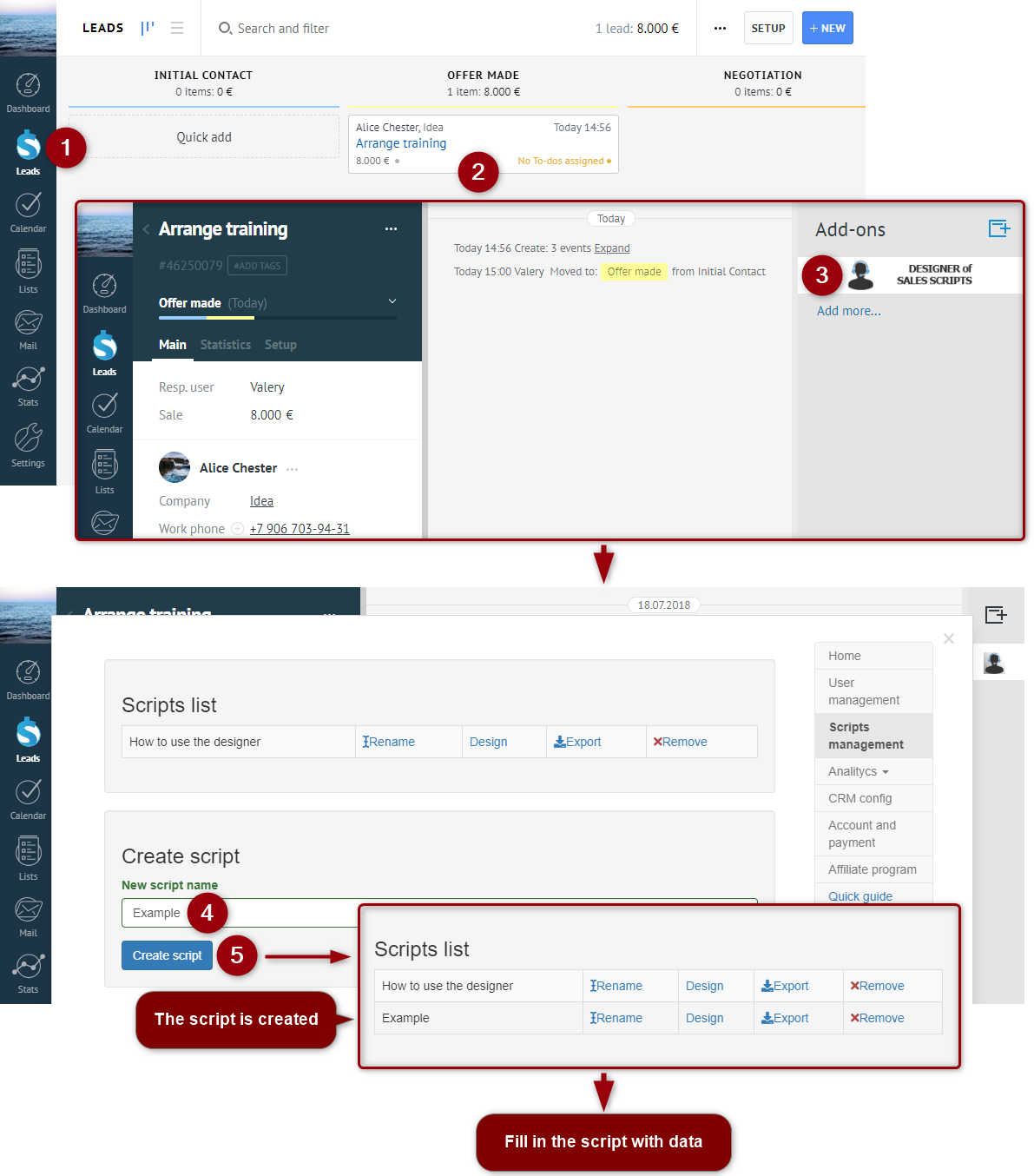 3.2. Fill in Sales Script
In CallHelper, sales script has a tree form. Each node of the tree contains instruction for an operator in case of the customer's questions or objections.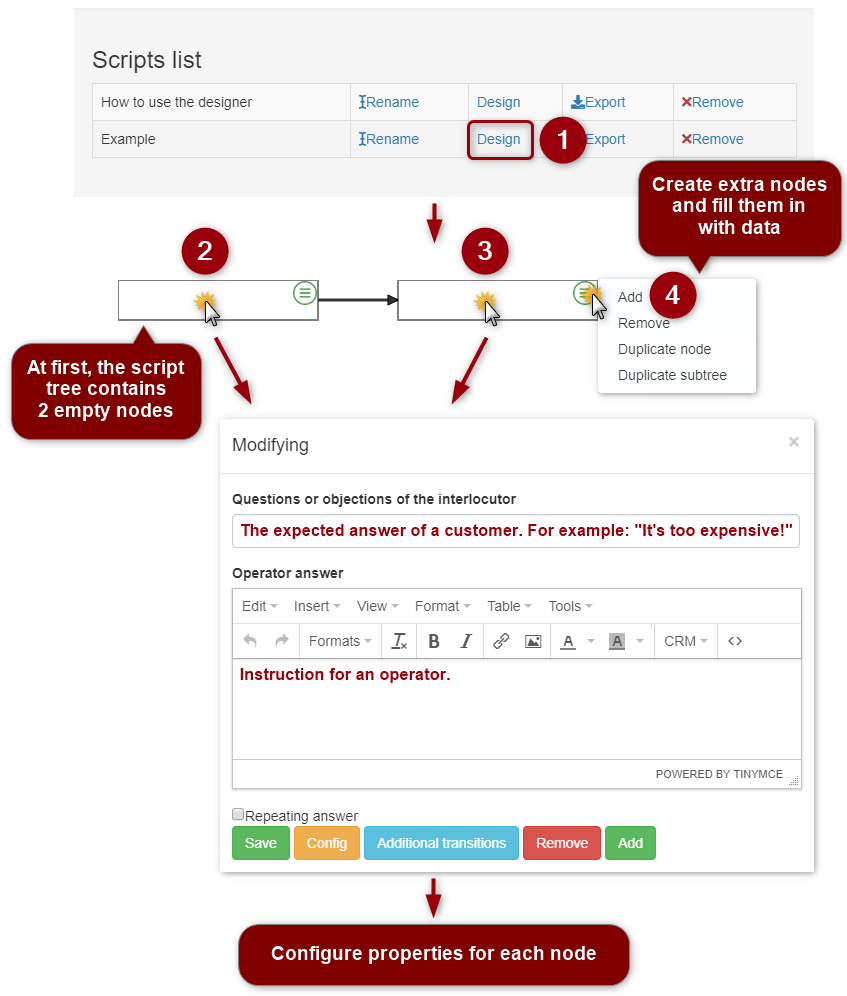 3.3. Configure Node Properties
Text Formatting
Formatting tools of the node allow highlighting the text and adding images and links to external sources.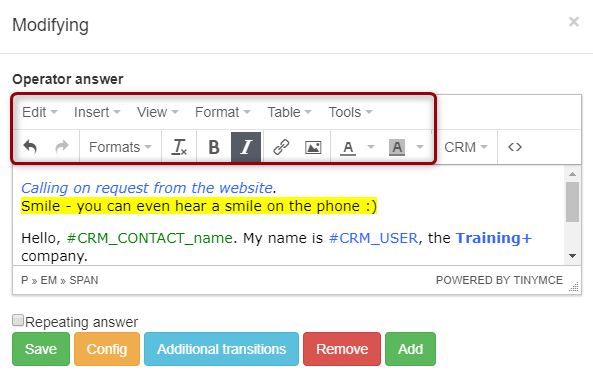 Quick Access to Node
A node that contains important information can be added to the "Go to" quick access menu, which is available from any node.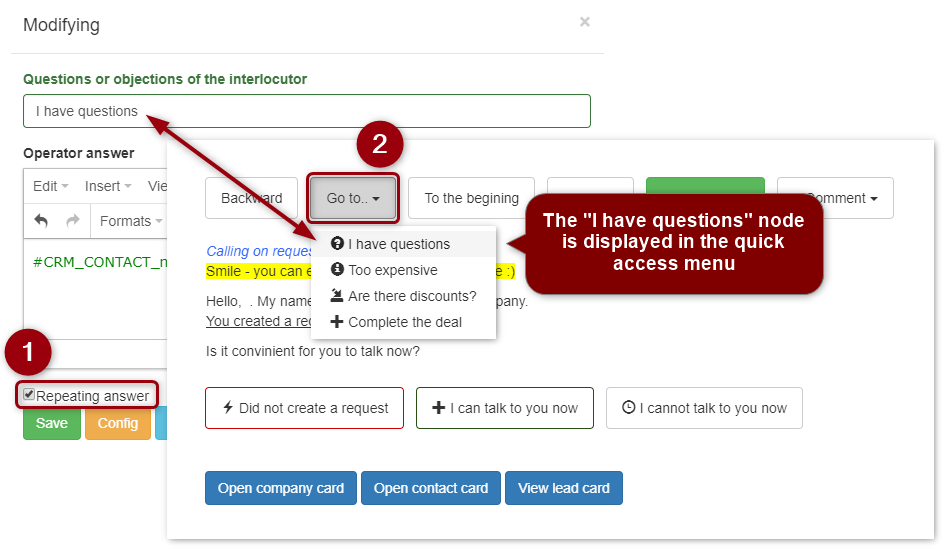 CRM Fields
The list of CRM fields that are available for adding into the script text can be customized: you can either remove unnecessary fields or select newly created ones.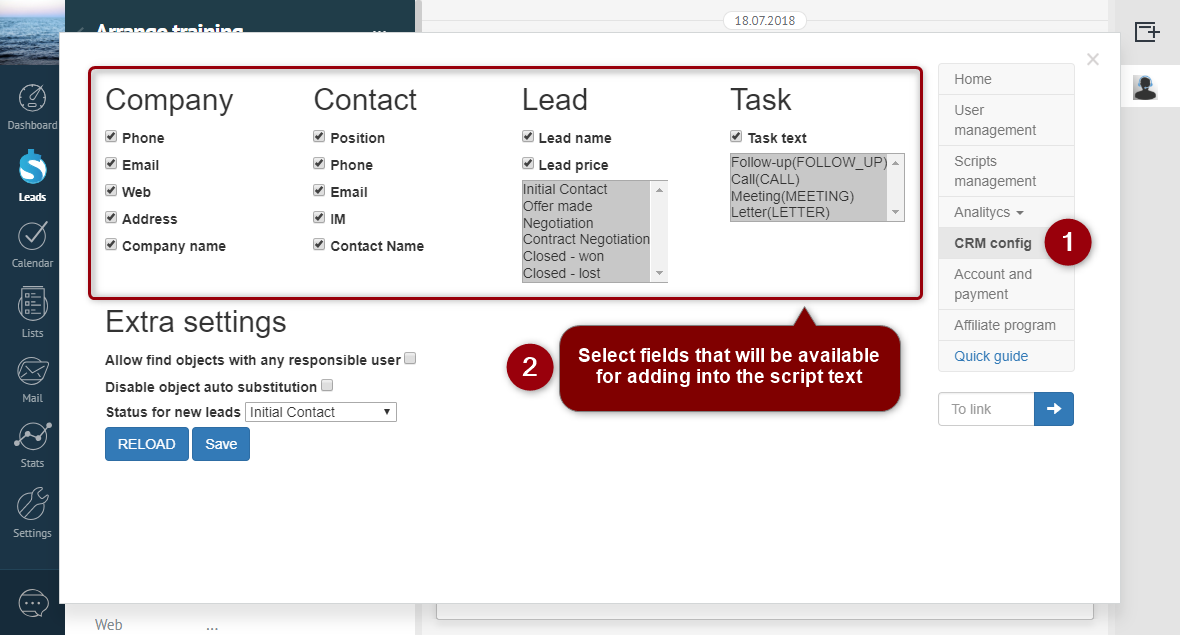 In edit mode, only tags of fields are displayed (for example, #CRM_CONTACT_name).
In working mode, operators see details of a CRM object (lead, contact, company, etc.) instead of tags.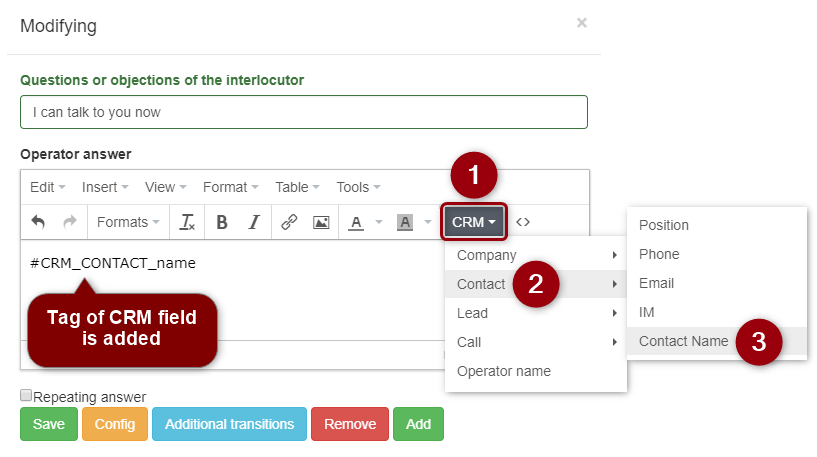 Frequent Answers
If the same answer can be used in different cases, there is no need to create copies. You can create just one node with this answer and add it to the required places via "additional transitions".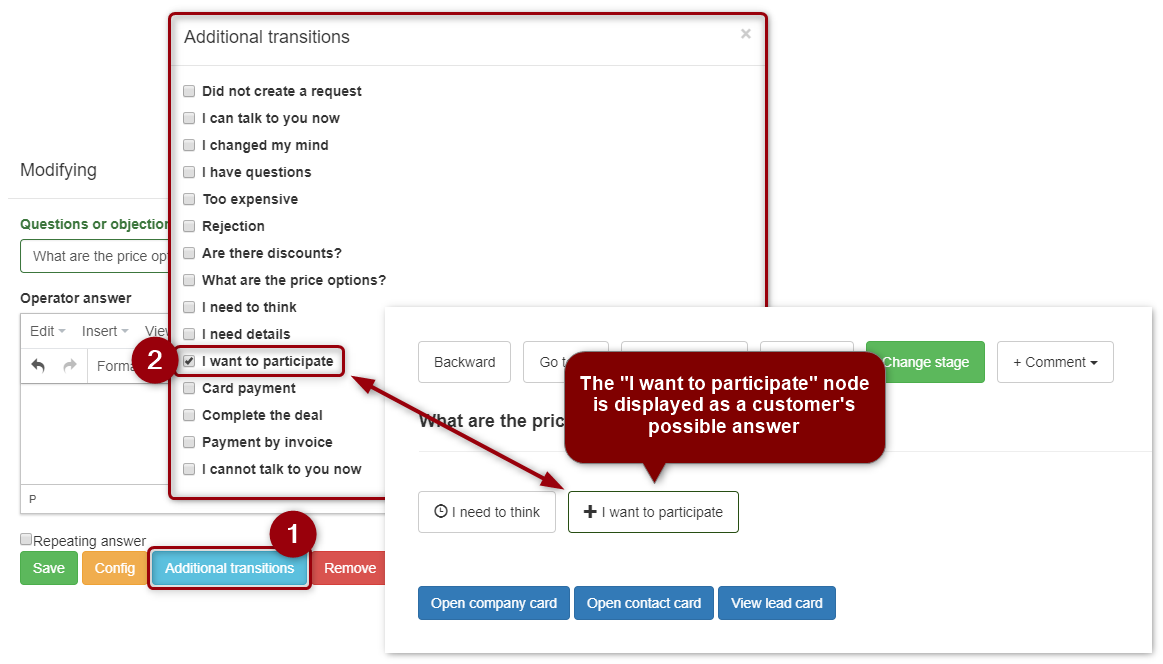 Color Scheme and Icons
You can select icons and color schemes for nodes and "additional transitions".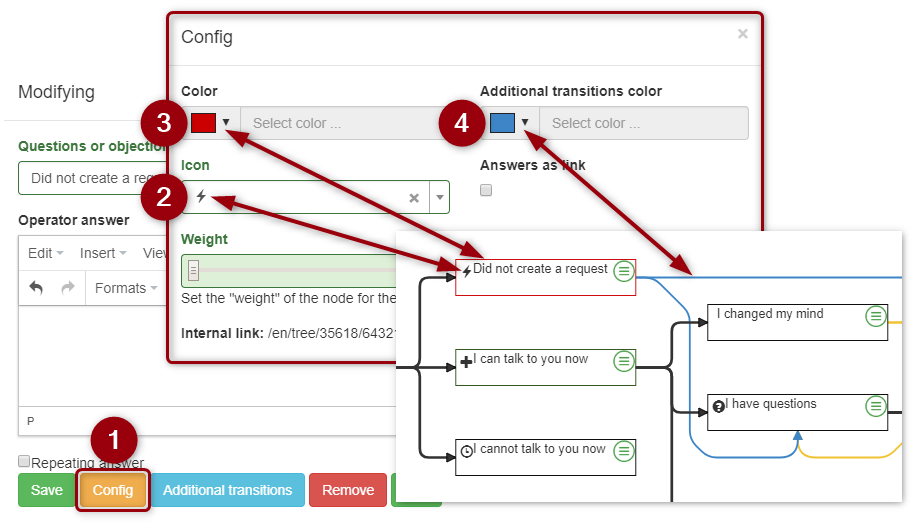 3.4. Manage Script Structure
Sometimes it is necessary to modify the created script tree: change logic of the conversation, add good examples of communication, and so on. With CallHelper, it is easy to manage the structure of the created tree: move nodes or the whole branches by dragging them to the required places.
Using different icons and color schemes of nodes and "additional transitions", you will not get confused when changing logic of the most complex conversation.

3.5. View Script in Operator's Interface
After opening the required script, an operator follows instruction on the screen. Upon receiving the answer, question or objection of the customer, the operator selects the appropriate node with further instruction.